Some statistics from the GRENKE Chess Open
The GRENKE Chess Open is the biggest Open tournament in all of Europe. But how many players did it attract; how many of them were titled; where did these players come from; which countries sent the biggest contingents; and how big a team of arbiters is required for an event of such magnitude? Get to know it all in the following article.
Photo by Eric van Reem
The GRENKE Chess Open saw 1992 players participate in its sixth edition this year. While 904 of them battled in the A-Open (Above DWZ/Elo 1900), the B Open (Below DWZ/Elo 2000) also attracted a whopping 797 participants. In the C Group (Below DWZ/Elo 1400), there are 291 players.
With such a high number of participants, how could the list of titled players be small! As many as 326 players among the participants were titled – with 56 being Grandmasters and 81 International Masters. There are also 6 Woman Grandmasters and 15 Woman International Masters.
Of course, most participants come from Germany – a total of 1454 people.  But a much more interesting number is 55, for that is the number of countries all of these wonderful players have come from.
After Germany, Switzerland is the country to have sent the biggest contingent of 68 players.
WFM Lena Georgescu of Switzerland | Photo: Georgios Souleidis
The Netherlands is third on the list with 51 participants while Italy takes fourth place with 49. But that isn't much of a surprise given that all of these countries are within Europe, unlike India which ranks fifth on this list. The second most populated country has sent 45 players. If one takes into consideration all of the parents of young players, coaches and other accompanying persons, India easily makes it into the top three.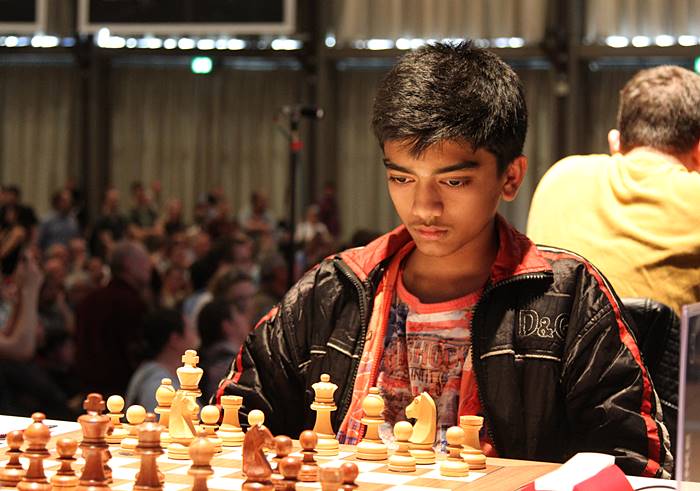 Gukesh D, a thirteen-year-old from India, is the youngest Grandmaster in the world currently | Georgios Souleidis
Besides India, there is a long list of other European contingents such as France (37), Poland (27), Spain (23), Turkey (23), Austria (21) and Sweden (20), which range in size from 20 to 40 participants.
And now comes the most important question: how many arbiters do you need to handle such an event? Well, your answer is ten! That does not sound like much, but fortunately, there is almost no dispute and that's good news too.
We are also thankful to our volunteers who are between 20 and 30 in numbers. Without them, such an event would have been very difficult to organize.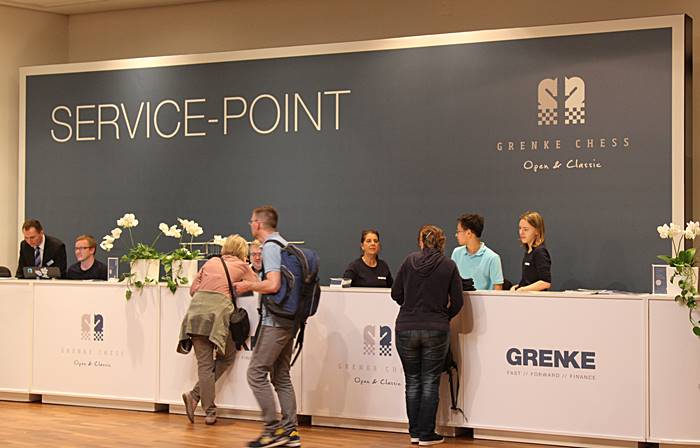 Volunteers at the reception | Photo: Georgios Souleidis
Text by Georgios Souleidis
Translation from German by Aditya Pai